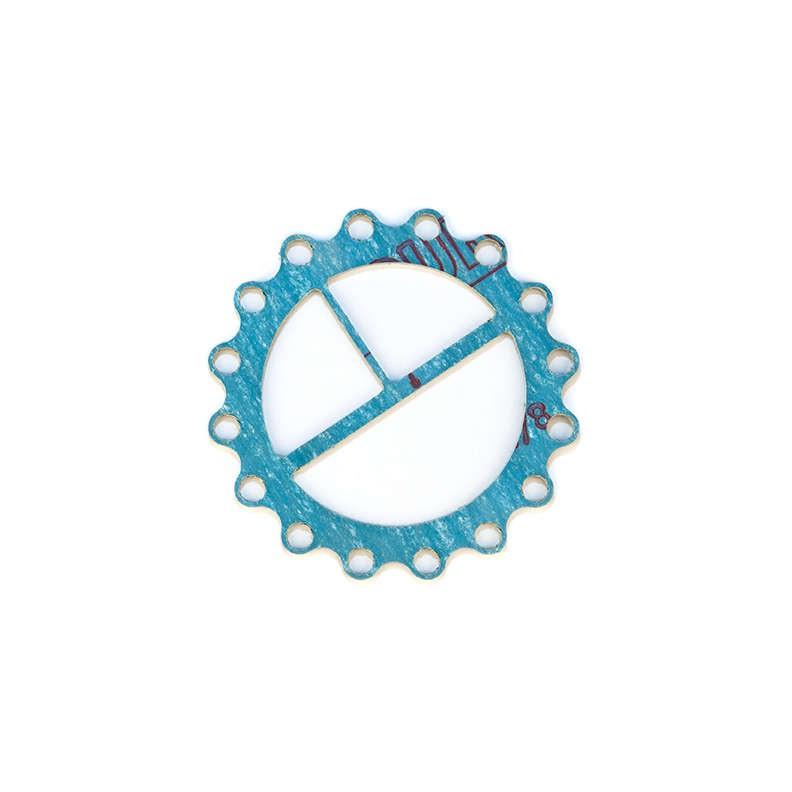 Durlon 8700 Gaskets
Durlon 8700 has excellent resistance to ozone, oils, non-aromatic solvents and many refrigerants. It is widely used in refrigerant services and other processes requiring a neoprene bonded sheet. Durlon 8700 gasket material has passed the Navy Adhesion Test (MIL-G-24696B).
Check chemical compatibility for Durlon 8700 sheet material or cut gaskets
Service Limits

Fibers

High strength aramid and inorganic fibers

Binder

High Grade Neoprene (CR)

Colour

Blue

Temperature range

Max: +700°F, Min: -100°F, Continuous max: +548°F

Thickness

1/64" to 1/8"

Sizes

60" x 63", 60" X 126"

Maximum pressure

1500 PSI

Resistant to:

Ozone, oils, non-aromatic solvents and many refrigerants

Applications

Refrigeration services
Disclaimer: The above values are typical properties and are provided for information only. They should not be used to set specification requirements. It is up to the end user to determine whether the material is suitable for the intended application.
RELATED CONTENT:
All Custom Gasket ships our Durlon gaskets across Canada and USA. We take special care to ensure our gaskets are securely packed for safe transit.
For your very large flanges, we can either supply in segmented gaskets or as one piece construction. We regularly cut Durlon gaskets as large as 120" OD.