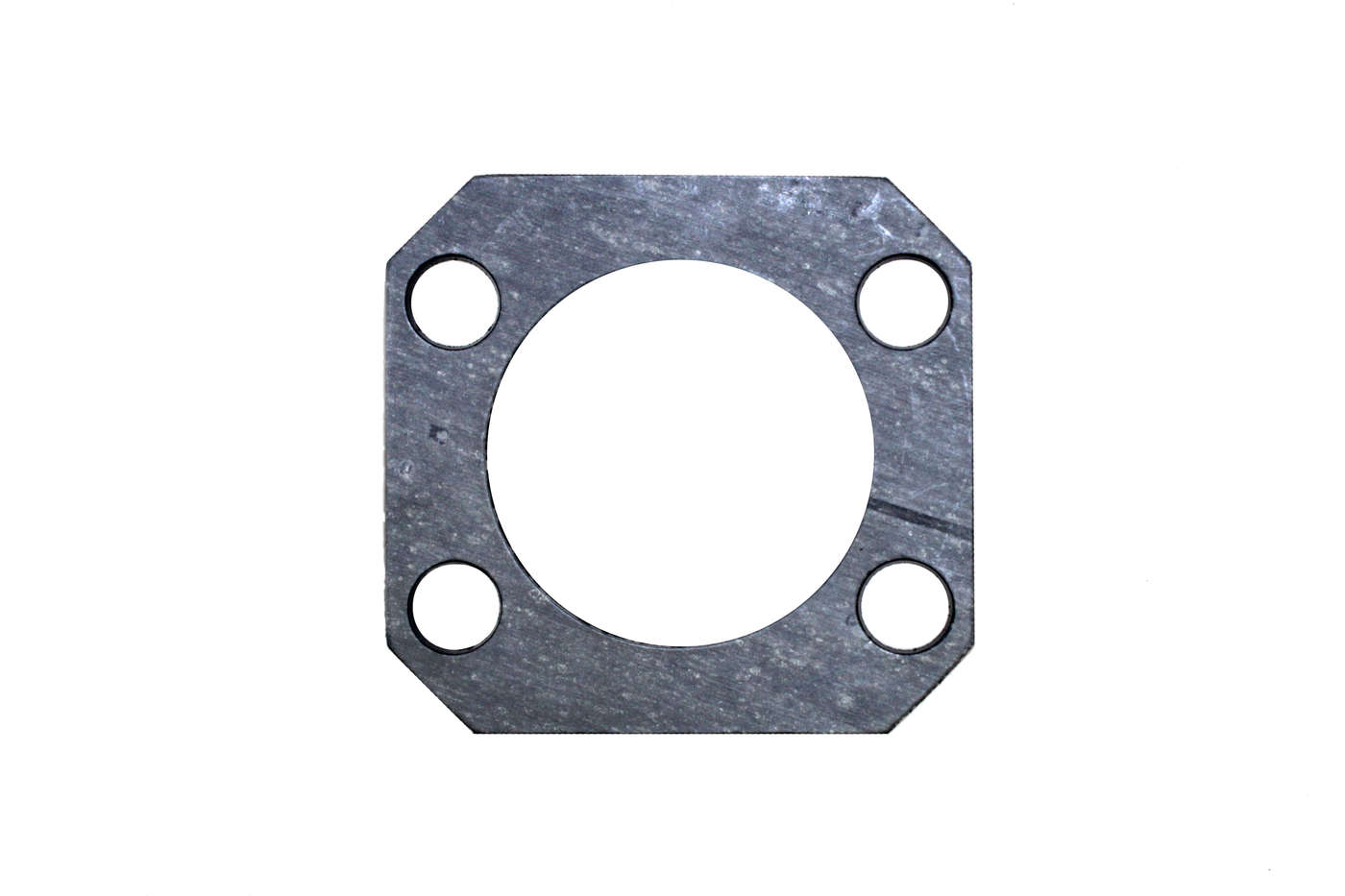 Garlock Bluegard 3700 Gaskets
Bluegard 3700 compressed gasket material is used against acids and caustics of moderate concentrations. This gasket material is made of aramid fibers with an EPDM binder, giving it exceptional resistance to both weather aging and ozone
CLICK HERE TO REQUEST A QUOTE TODAY!
OR SPEAK WITH ONE OF OUR GASKET EXPERTS:
1-905-507-4580
FEATURES AND BENEFITS:
Excellent sealability
Improved torque retention
Drastically lowered emissions levels
Cuts operational costs through reduced waste, maintenance, stocked inventory, fluid loss, and energy consumption
Check chemical compatibility for Blue Gard 3700 sheet material or cut gaskets
Service Limits

Fibers

Aramid fibers

Binder

EPDM Rubber

Colour

Light Green/Grey

Temperature range

Max: +700°F, Min: -100°F, Continuous max: +400°F

Thickness

1/64" to 1/8"

Sizes

60" x 60"

Maximum pressure

1200 PSI

Resistant to:

Water, saturated steam, mild chemicals

Applications

Mild chemical production, delivery & transport; water & water treatment; water processing, steam applications
Disclaimer: The above values are typical properties and are provided for information only. They should not be used to set specification requirements. It is up to the end user to determine whether the material is suitable for the intended application.
*This style is not the preferred choice for steam service, but is successful when adequately compressed. Minimum recommended assembly stress = 4,800 psi. Preferred assembly stress = 6,000-10,000 psi. Gasket thickness of 1/16" strongly preferred. Retorque the bolts/studs prior to pressurizing the assembly. For saturated steam above 150psig or superheated steam, consult Garlock Engineering.
RELATED CONTENT:
RoHS 3 Compliance Statement - Garlock Compressed Sheet Gasketing - December 2017
All Custom Gasket supplies custom Garlock 3700 gaskets, Garlock 3200 ring gaskets, Garlock 3700 full face gaskets.
We can also supply Garlock 3700 sheet material. We service major cities from our full stocking facility located in Toronto | Mississauga, Ontario.
We ship our gaskets to popular cities in Canada: Toronto, Montreal, Vancouver, Calgary, Edmonton, Ottawa, Winnipeg, Hamilton, Kitchener, London, Victoria, St. Catharines, Halifax, Oshawa, Windsor, Sudbury
We ship our gaskets to popular cities in USA: New York, Chicago, Philadelphia, Indianapolis, Columbus, Detroit, Boston, Baltimore, Louisville, Milwaukee, Cleveland, Lexington, Pittsburgh, Cincinnati, Buffalo
We ship our gaskets to popular Provinces & States: Ontario, Quebec, Alberta, Manitoba, Saskatchewan, New York, Ohio, Michigan, Wisconsin, Minnesota, Illinois, Indiana, Pennsylvania, Massachusetts