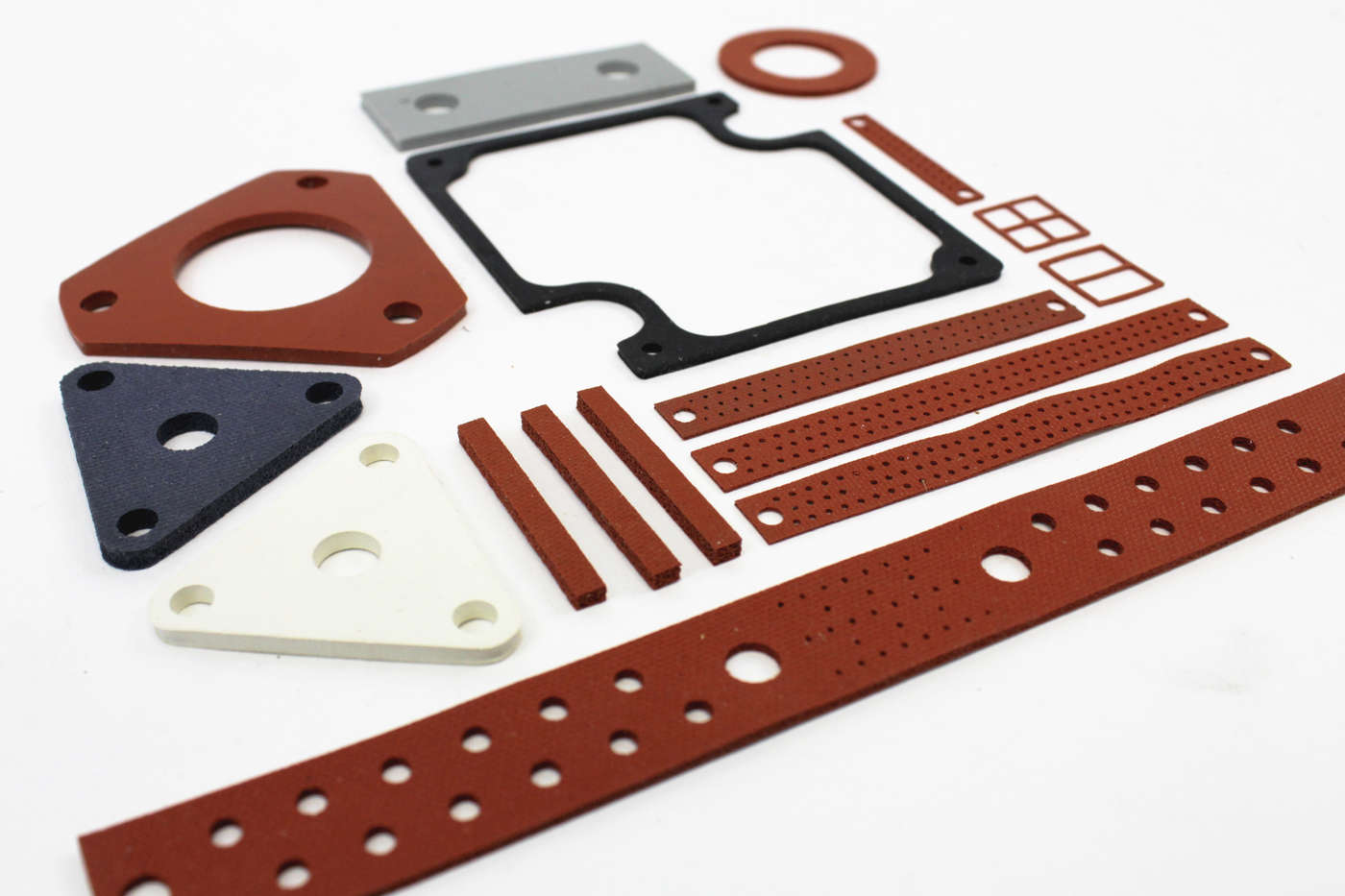 High Performance Elastomers, Silicone & Sponge
We can supply a variety of Mil Spec Rubber, Silicone, and Sponge (typically closed cell Silicone Sponge) in varied densities and thicknesses. Most materials are available plain, or with a pressure sensitive adhesive backing on one side for easy installation.
We can offer closed cell silicone sponge rubber material that is capable of meeting AMS 3195, UL94HB, UL94V-0 flame ratings and standard silicone sponge.
Mil Spec Rubber
Mil Spec Silicone & Fluorosilicone
Mil Spec Sponge​

Medium Density Silicone Sponge capable of meeting AMS 3195
Firm Density Silicone Sponge capable of meeting AMS 3196
Silicone Sponge capable of meeting MIL-R-6130 / ASTM D6576
Soft Density Neoprene Sponge capable of meeting AMS 3197
Medium Density Neoprene Sponge capable of meeting AMS 3198

Saint Gobain Silicone

CHR 10460 / Norseal R10460 (Flame retardant, UL 94HB)
CHR 10400M / Norseal R10400M (Flame retardant, UL 94V-0)
CHR 10470 / Norseal R10470 (General Purpose)
CHR 10480 / Norseal R10480 (Low compression set)
CHR 10450 / Norseal R10450 (Fiberglass reinforced)
CHR 400 / Norseal 400
CHR 9040 / Norseal 9040
CHR 9050 / Norseal 9050
COHRlastic 9235 / Norseal 9235
Thermacool R10404 (Thermally conductive)
Bisco Silicones

Bisco BF-2000 Ultra-Soft
Bisco BF-1000 Extra-Soft
Bisco HT-870 Soft
Bisco HT-800 Medium
Bisco HT-820 Firm
Bisco HT-840 Extra-Firm