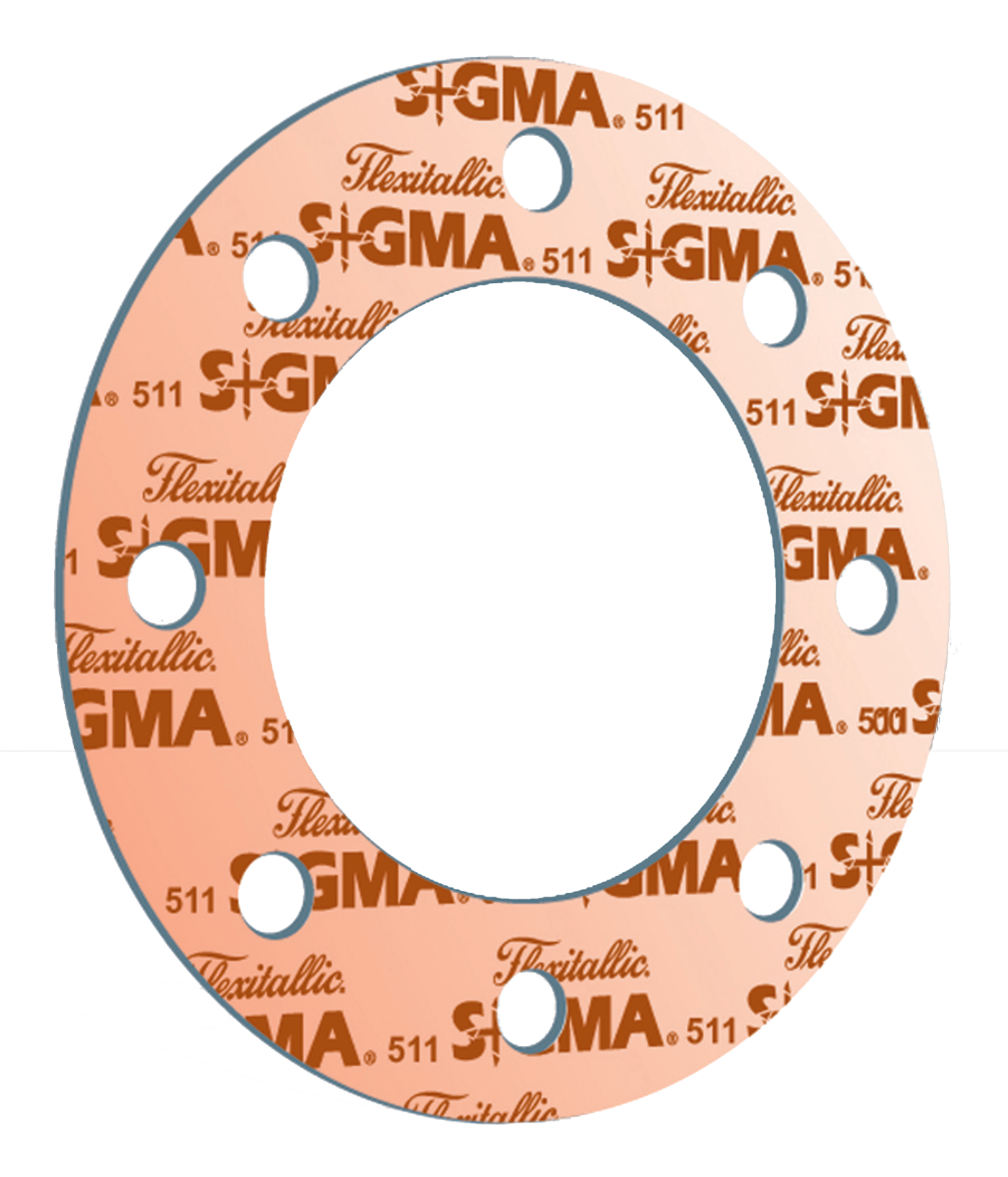 Sigma 511
Sigma 511 is high performance biaxillay orientated sheet sealing material containing PTFE with a Silica filler. Sigma 511 complies with FDA regulations.
Service Limits

Filler

PTFE & Silica

Colour

Fawn

Temperature range

Max: +500F

Thickness

1/32" , 1/16" , 5/64", 1/8"

Sizes

60" x 60"

Maximum pressure

1088 - 1235 depending on thickness

Resistant to

Most strong acids to general chemicals, oxygen, peroxide.

Available Forms:

Sheet, Cut Gasket, Oxygen cleaned & sealed
Disclaimer: The above values are typical properties and are provided for information only. They should not be used to set specification requirements. It is up to the end user to determine whether the material is suitable for the intended application.